New year, new you, new room. . .
Having the same old bedroom can make life pretty boring. Liven things up by changing your teenager's room with some of these helpful ideas:



1) Vintage and Modern Navy Room
Hanging rustic decor on the walls (such as the tennis rackets shown in the picture on the left), hockey sticks,
oars
, and other vintage gear is a great way to add a vintage effect to a room. The wooden backdrop is also a nice compliment. On the right is a more modern room. A simple white duvet and pillows work in a girl or boys room leaving the pattern to the drapes and color to the walls. Try using AD Couture Home's
The Kate Trellis navy drape
to add window treatment in both rooms.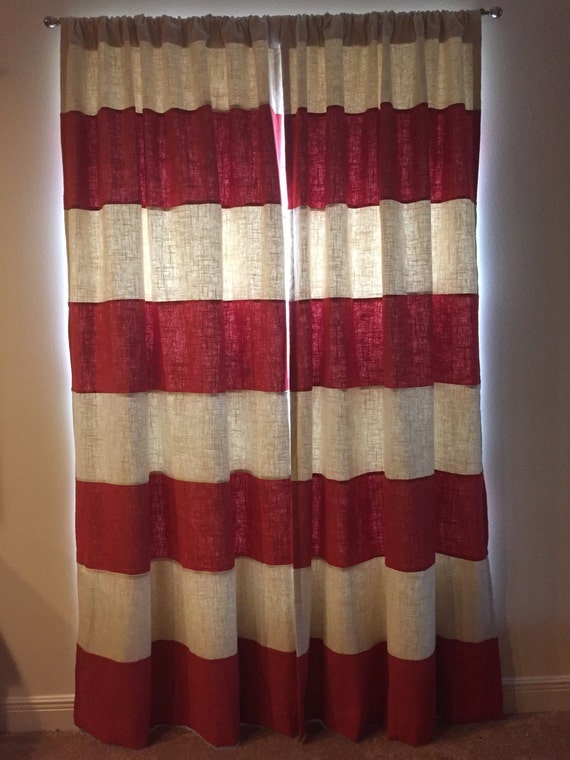 2) Bold and Red Room
Using a bright bold color in a room such as red is a great eye catcher and really makes the room pop. The black and white bed, pillows, and furniture create a nice contrast against the bold color. Different types of wall decor (such as the bike shown in the picture) are perfect for making your room unique and expressing yourself. Use AD Couture Home's red and champagne striped drapes or create your own custom stripe drapes for a room like this.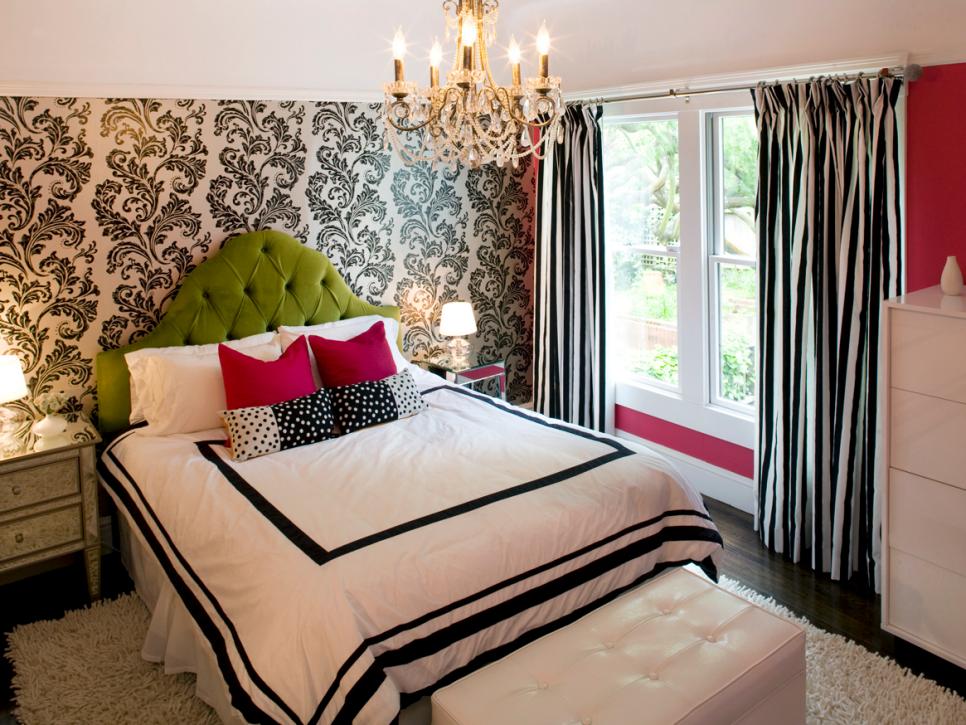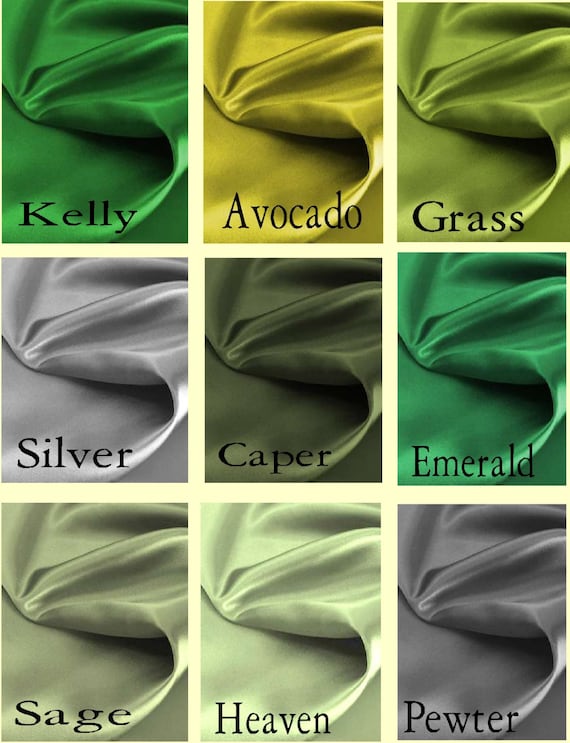 3) Green Splash Room
Having one wall that is patterned can be bold and exciting.
A splash of color is always fun too, especially during the spring time. With green as the color to decorate in this year, black and white designs allow for beautiful green contrasts in drapes and bedding. In this room they added a green headboard to the bed. It is a great color to correlate with the pink in the room. To bring out this color more in the room, add some
AD Couture Home's
grass green drapes
(top right corner) instead of the basic black and white curtains shown in the picture.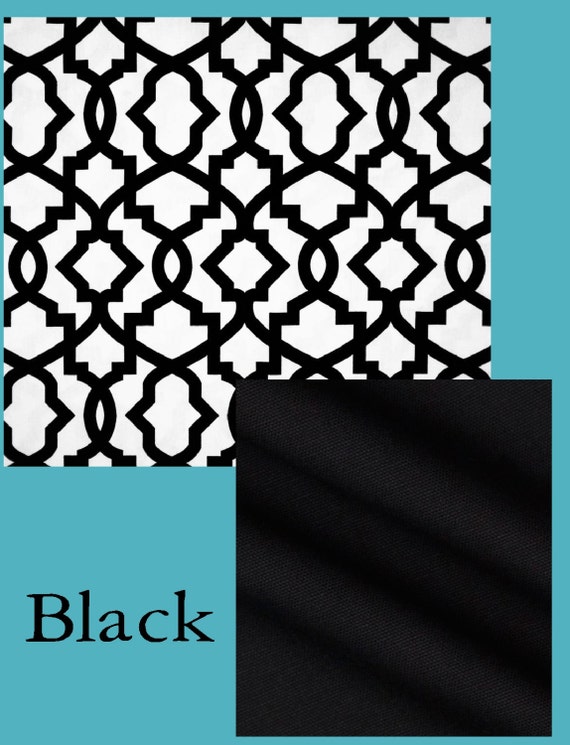 4) Black and White Room
Sometimes simple is better. This room doesn't have a lot of color in it, just black and white. The shelving in the room is a perfect decorative focus and it also provides great storage. Adding fun prints in the same black and white colors adds texture without having to add color. Use AD Couture Home's black and white drapes for a room like this.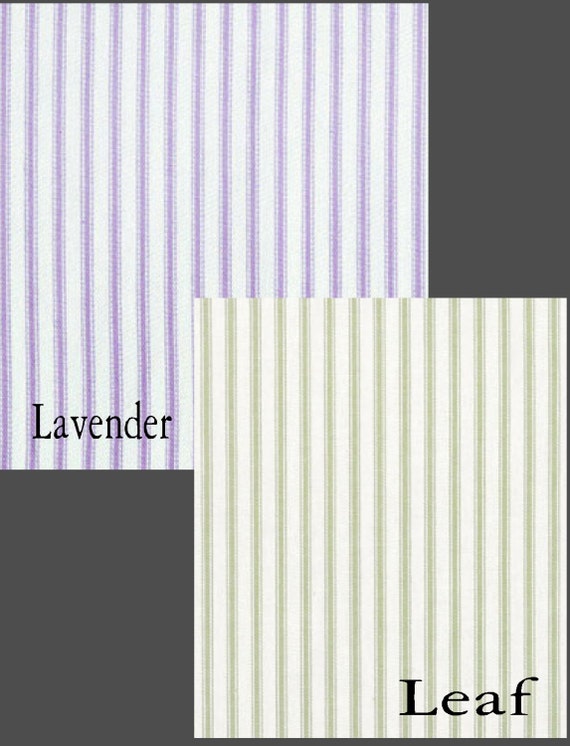 5) Light Lavender Room
Lavender is a perfect color for spring because of its light and flowery feel. The lavender shaggy rug on the floor helps to warm the place up a bit. Add fluffy pillows and blankets to make your room more comfy and prepare for the season. Add ticking stripe drapes in lavender to match the room.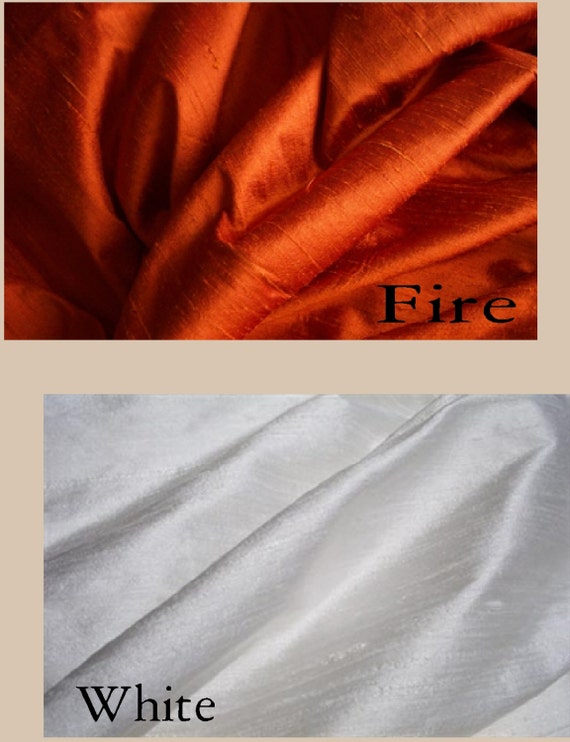 6) Bright and Sporty Room
This room is perfect for a sporty/musically inclined teenager. Its bright orange color makes the room edgy and personalized. Hanging murals and adding other sports decor create the vibe of this room. Put up
AD Couture Home's
firey orange drapes
in horizontal orange and white stripe with grommets to go with the color of the wall and brighten up the room.
I hope you enjoyed these tips for a better and cooler room for your teen! Come back weekly to see more blogs by
AD Couture Home
!
written by: Kyndal Wilson